No-Boil Baked Ziti with Spinach, Mushrooms and Ricotta – a simple, healthy one-pot meal with only 15 minutes of hands-on time before baking in the oven. Vegan and GF adaptable!
Ingredients
---


2 tablespoon olive oil


1 onion, chopped


4 garlic cloves, rough chopped


16 ounces mushrooms, sliced (cremini, portobello, or sub ground meat or sausage)


¼ teaspoon salt


1/2 teaspoon pepper


1/2 teaspoon chili flakes


2 teaspoons Italian seasoning


3–4 ounces baby spinach, chopped ( about 2 great big handfuls) or use 1-2 cups frozen spinach


2 cups veggie broth (or chicken broth)


1 x 24-25 ounce jar marinara sauce– Trader joe's organic brand is really tasty -see notes


8 ounces dry ziti pasta or penne pasta, or similar


1 cup ricotta cheese, or herbed tofu ricotta


¼–1/2 cup finely grated pecorino or parmesan (optional)


1/2– 1 cup grated mozzarella cheese ( or sub vegan cheese)


garnish with fresh basil (or Italian parsley) and chili flakes.


Directions
---
Preheat oven to 400 F
In a large, 12-inch skillet, heat oil over medium heat, add onion, garlic and mushrooms and season generously with salt and pepper, cooking and stirring until mushrooms release all their liquids and this cooks off, and eventually they get golden brown, about 12 minutes. Taste and make sure these are salted and flavorful.
Add fresh spinach and wilt, then add 2 cups of broth or stock, a jar of marinara sauce and the dry pasta (about 2 ¾-3 cups dry). Stir, and bring to a simmer. Dot with the dollops of ricotta. Sprinkle with mozzarella and pecorino. Cover well and place in the oven to bake for 30 minutes.
Uncover and let the cheese get a little golden for a couple of minutes (feel free to broil). If there seems to be too much liquid left in the pan, simply simmer uncovered on the stovetop for 1-2 minutes until it evaporates.
Garnish with fresh herbs and chili flakes.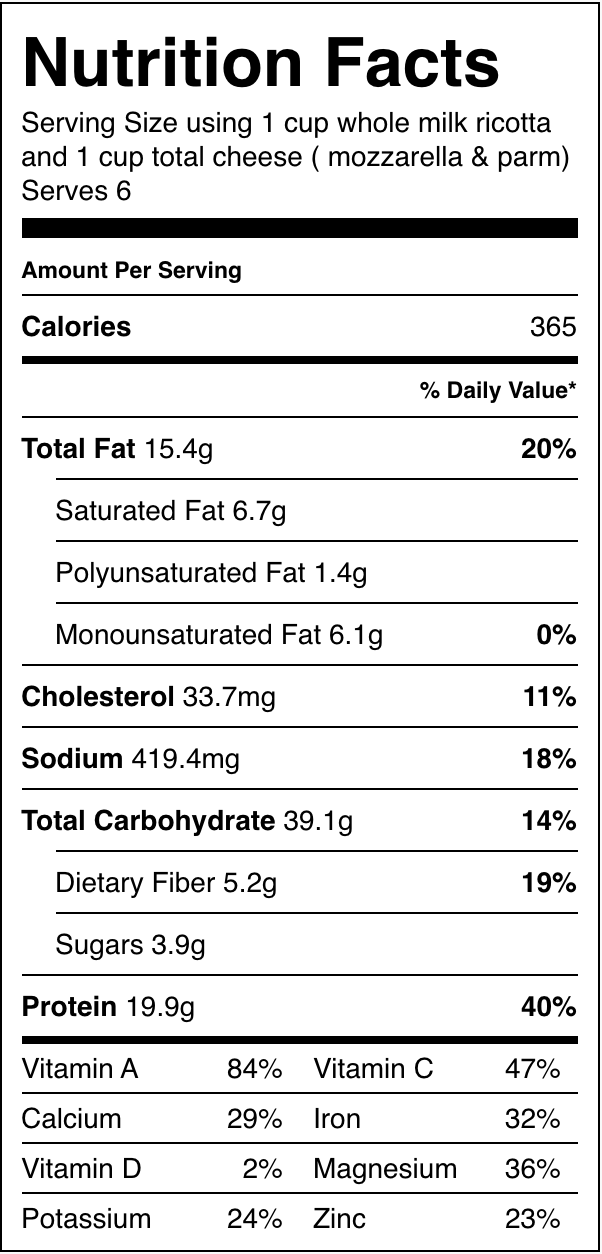 Share!
---
Reviews
0
---
No reviews yet! Will you be the first?