These festive and flavorful shrimp tacos are easy enough to make on a busy weeknight, and they're good for you, too.
Ingredients
---
FOR THE SALSA
1

small shallot, roughly chopped

1

jalapeño pepper, seeded and roughly chopped

2

garlic cloves, roughly chopped

1

tomato, seeded and diced

1

avocado, pitted and diced

3/4 teaspoon

salt

1 tablespoon

fresh lime juice, from half a lime

1/4 cup

loosely packed fresh cilantro leaves, coarsely chopped
FOR THE SHRIMP
1-1/2 tablespoons

olive oil

1-1/2 teaspoons

chili powder

1/2 teaspoon

salt

Scant 1/8 teaspoon

cayenne pepper

1-1/2 pounds

large (31/35) or extra large (26/30) shrimp, peeled and de-veined, thawed if frozen
FOR ASSEMBLING
8 to 10

six-inch corn or flour tortillas

2 cups

chopped red cabbage, for serving

2

limes, cut into wedges, for serving

1 cup

sour cream, for serving
Directions
---


Make the Salsa: Put the shallot, jalapeño pepper, and garlic in the bowl of a food processor fitted with the metal blade and process until finely chopped (a mini food processor is best, but large will work too) Transfer the mixture to a medium bowl. Add the chopped tomatoes, avocado, salt, lime juice, and cilantro to the bowl and stir to combine. Set aside. (If not using right away, see the make-ahead instructions below.)


Make the Shrimp: Heat the grill to medium. Meanwhile, in a large bowl, combine the olive oil, chili powder, salt, cayenne pepper, and shrimp. Mix until the shrimp are evenly coated with seasoning. Grease the grill with a wad of paper towels dipped in vegetable oil or non-flammable cooking spray. Place the shrimp on the grill and cook, covered, until just opaque, 1-1/2 to 2 minutes per side. Place the shrimp on a serving platter and cover to keep warm. (I use large shrimp for this recipe so that they don't fall through the grates. If you're worried your shrimp will slip through, you can always thread them on skewers or cook them indoors in a skillet on medium heat.)


Grill the tortillas until warm and slightly charred, about 20 seconds per side. (Alternatively, heat the tortillas in the microwave according to the package instructions.)


Fill each tortilla with a spoonful of the avocado salsa, 3 shrimp, and some red cabbage; pass the lime wedges and sour cream at the table. Alternatively, set the warm tortillas, grilled shrimp, avocado salsa, and fixings on the table for everyone to assemble their own tacos.




Make-Ahead Instructions: The avocado salsa can be made up to 8 hours ahead of time; place a piece of saran wrap inside the bowl and directly over the mixture to prevent discoloration and refrigerate. The shrimp can be tossed with the oil and seasoning, covered, and refrigerated up to 1 day ahead of time.


NUTRITION INFORMATION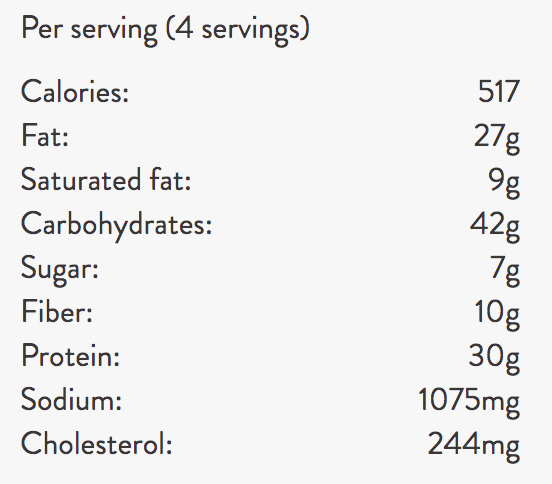 Share!
---
Reviews
0
---
No public reviews yet! Will you be the first?