A simple Salmon Chowder recipe using fresh salmon and fennel bulb, that can be made in about 30 minutes on the stovetop. Low carb, Keto and dairy-free adaptable!
Ingredients
---
2

–

3

tablespoons olive oil (or butter)

1

onion, diced (or sub

2

leeks, sliced or

2

fat shallots)

1

small fennel bulb, 1 1/2 cups diced

1 cup

celery, sliced

2

–

4

garlic cloves, rough chopped

1 teaspoon

fennel seeds (optional)

1/2 teaspoon

thyme (dry, or

2 teaspoons

fresh)

1/2 teaspoon

smoked paprika

1/3 cup

vermouth, cooking sherry or white wine (or leave it out, see notes)

3 cups

fish or chicken stock- if using chicken broth see notes, on how to enhance

3/4

lb baby potatoes, thinly sliced (

1/4

inch thick)

1 teaspoon

salt

1

bay leaf

1

lb salmon, skinless. (or ok to sub other fish like cod or shrimp), cut into

1

–

2

inch pieces ( the more uniform, the better)

2 cups

whole milk (or half & half or a combo, or dairy-free milk like coconut milk, or

1/2

–

1

cup heavy whipping cream
Garnish: fennel fronds, lemon wedges, fresh dill or tarragon.
Directions
---
Heat oil over medium heat, and saute onion, fennel and celery until fragrant, 5-6 minutes. Add garlic, fennel seeds, thyme and saute two more minutes, stirring. Add the smoked paprika.
Add vermouth, and cook it off, about 1-2 minutes. Add stock, salt, thyme and bay, and bring to a simmer over high heat. Add potatoes and stir. Bring to a simmer, cover and simmer over med-low heat until tender, about 8-10 minutes (check at 7 mins, be careful to not overcook). While this is cooking prep the salmon.
Cut salmon into 2-inch pieces, removing any of the brown fat ( see notes) and bones. Sprinkle lightly with salt.Once the potatoes are just fork-tender, add the milk and bring to a low simmer (do not boil) and add the salmon, gently poaching it in the soup for just about 2 minutes. Turn heat off. Fish will continue to cook. If you continue to simmer the soup any longer it may cause a slight curdling. ( Don't worry, it's still edible, but not as pretty.) Flake the fish apart, into bite-sized pieces, with a fork.
Taste, adjust seasonings to your liking and serve immediately.
Garnish with fennel fronds, lemon wedges, fresh dill or tarragon.
Soup will keep 3 days in the fridge.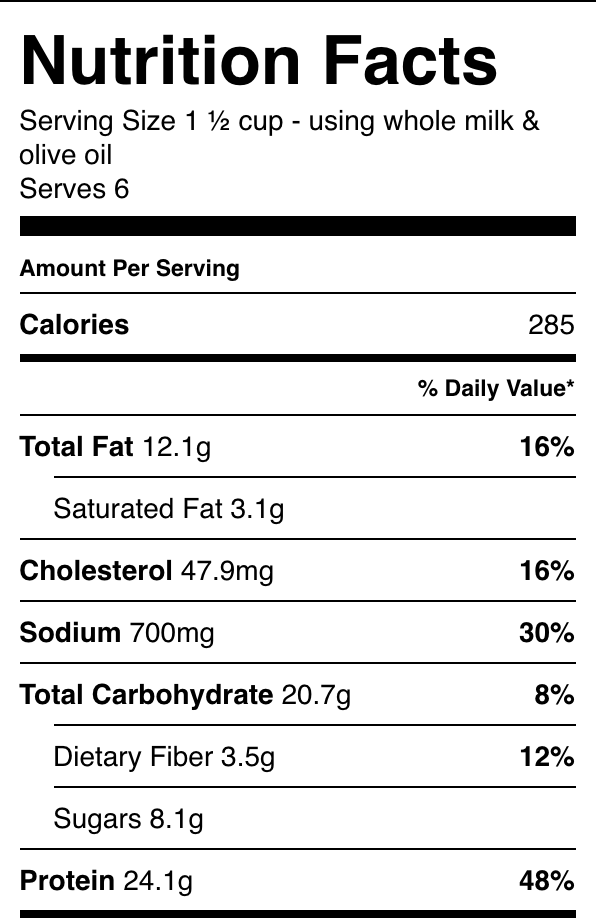 Share!
---
Reviews
0
---
No public reviews yet! Will you be the first?